Connected Vehicles Perception System
Author: Neuvition, IncRelease time:2021-04-01 08:26:51
Connected vehicles collective perception system
Last week, Siemens and Bosch jointly released a new and fully integrated connected vehicles collective perception system, which can directly connect roadside smart cameras and dual-mode roadside units (RSU) to transmit traffic and road information to connected vehicles.
This new integrated system has undergone many trials at the American Center for Mobility and in the DOT Connected Vehicle Pilot at Tampa Hillsborough Expressway Authority (THEA). The system was initially used for detecting pedestrian collision and wrong-way vehicles, and it has been piloted in these two use cases and is ready for installation.
Adopting Bosch IP camera and equipped with an in-vehicle intelligent video analysis (IVA) platform, the solution can have the intelligent video-as-a-sensor function. Bosch IP cameras can detect vehicles and pedestrians, and form an intelligent metadata stream, and deliver safety messages to vehicles through roadside units. The solution also provides drivers with enhanced situational awareness and helps drivers take timely measures when pedestrians pass through intersections.
This V2X solution does not require a central server, however, intelligent data processing can be performed using camera intelligent data. The safety messages, aggregate information about the status of the traffic lights and phase timing transmitted to the vehicles via the RSU (if equipped) will be displayed on the on-board unit (OBU). Siemens Mobility's dual-mode roadside unit is the first device that has been certified by the OmniAir Commercial Connected Vehicle Certification and is one of the few RSUs that meet the USDOT Federal Highway Administration (FHWA) specification version 4.1. It is also one of the best components for today's V2X device communication.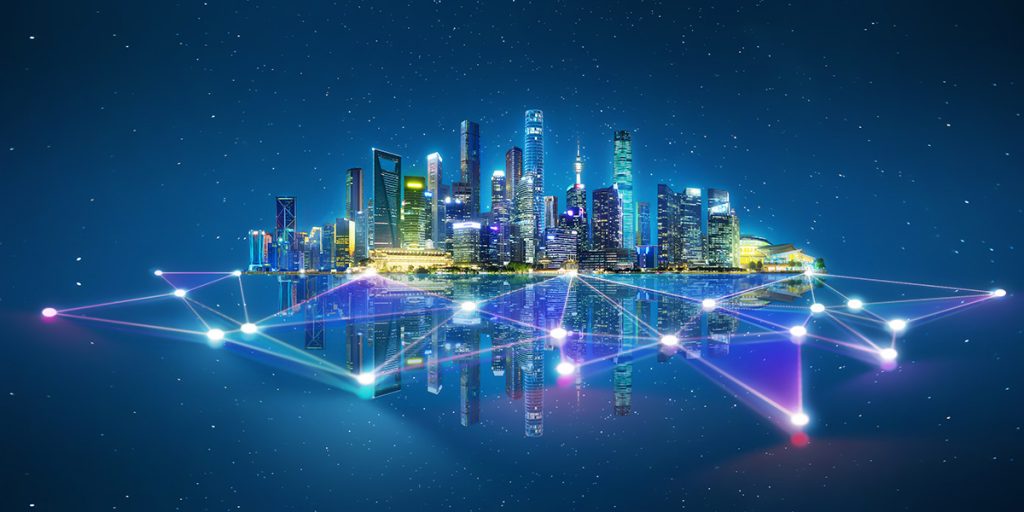 The solution that Bosch and Siemens cooperate with can help operators make cities, vehicles, and infrastructure smarter. For decades, Bosch has developed vehicle video analysis technology for driver assistance, semi-autonomous and autonomous driving, and intelligent security systems. The same basic analysis technology is also adopted inside Bosch's IP video cameras. Many municipalities and transportation departments in North America apply this camera for intelligent transportation system solutions, which further help city planners and senior traffic engineers to create a smarter, safer and more sustainable transportation ecosystem.
Siemens Mobility is a leader in connected cars and intelligent transportation technologies and is working with cities including Tampa, FL, Gainesville, FL, New York, NY, Anaheim, CA, Columbus, OH, and Madison, WI to design and deploy these types of intelligent systems. Siemens Mobile is also a member of the USDOT Affiliated Test Bed for Connected Vehicle technologies, which is dedicated to the widespread deployment of wireless communication systems between cars and road infrastructure.
From a global perspective, China's intelligent connected vehicles are developing rapidly and are highly strategic. In February 2020, 11 ministries and commissions including the National Development and Reform Commission, the Ministry of Industry and Information Technology, and the Ministry of Science and Technology jointly issued the "Smart Vehicle Innovation Development Strategy", proposing that by 2025, the construction of intelligent transportation systems and smart city-related facilities will make positive progress, and achieves regional coverage of automotive wireless communication networks. A new generation of automotive wireless communication networks is gradually being applied in some cities and highways, and the high-precision time-space benchmark service network achieves full coverage. In March 2020, the National Development and Reform Commission and the Ministry of Industry and Information Technology issued the "Notice on Organizing and Implementing New Infrastructure Construction Projects (Broadband Networks and 5G) in 2020", which listed the "Large-scale Verification and Application of 5G-based CVIS Connected Vehicles Internet" as one of the seventh "5G innovative application upgrading projects". Compared with single-car intelligence, 5G-based CVIS can greatly improve driving safety, increase the efficiency of transportation systems, and reduce the cost of on-board equipment, thereby promoting the rapid implementation of autonomous driving.
Neuvition V2X/CVIS Based Solution for Intelligent Transportation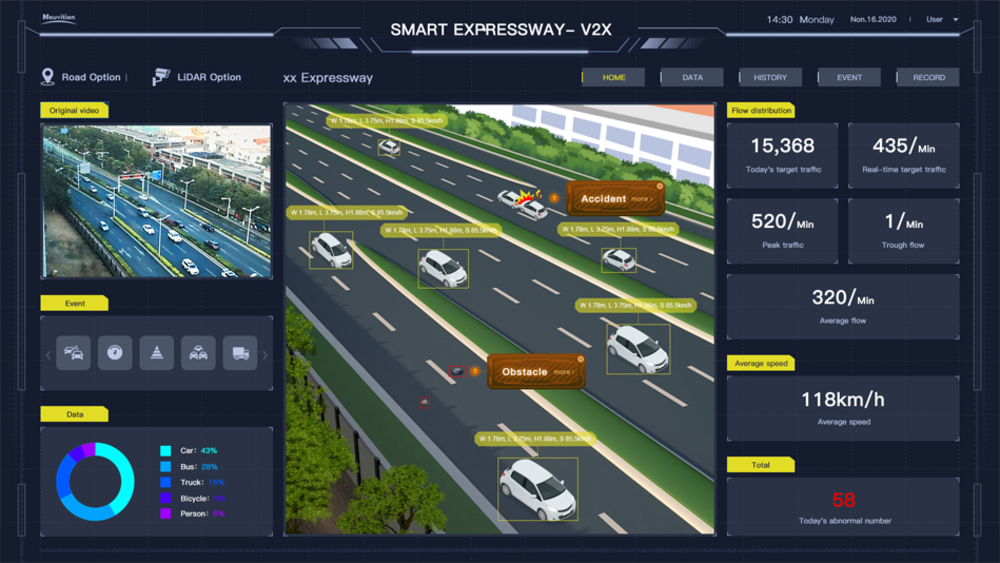 To respond to the market needs for connected vehicles, smarter transportation, and IoT, Neuvition has been working hard on R&D of LiDAR technology which could serve well for those directions. In terms of performance, Neuvition solid-state LiDAR has a larger sensing range and a higher resolution. It can also accurately detect small objects in the distance in scenes such as expressways, allowing more time for vehicle decision-making. In terms of reliability, Neuvition solid-state LiDAR can work reliably under different weather and light conditions for 7*24*365 days, and the product is vibration-proof and waterproof.
---