Neuvition LiDAR Software: Introduction to NeuViewer
Author: Neuvition, IncRelease time:2022-10-24 02:21:03
Recently, Neuvition NeuViewer (LiDAR software) webpage version has been launched, with an optimized interface and extensible functions to provide a better user experience and customized services to meet users' different needs. Even beginners can get started quickly! Let's have a look at the webpage version of NeuViewer!
What's NeuViewer?
NeuViewer is a software for processing data, LiDAR point cloud viewing, supporting Neuvition LiDAR operation. It supports systems including Windows-X86_64, Linux-x86_64, Linux-aarch64, etc., and also supports ROS integration. Operation functions include setting and modifying basic parameters such as data frame rate, laser power, sampling rate, display mode, display viewing angle, and distance annotation; real-time recording and playback of point cloud data stream and video, etc. The LiDAR software also supports system integration and secondary development.
Interface differences on webpage and client software
NeuViewer interface looks clean and simple: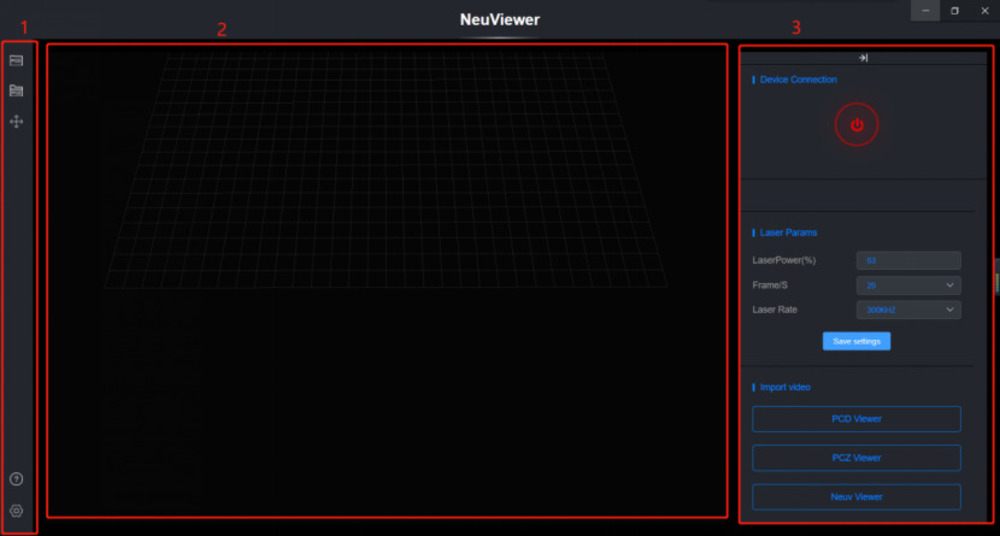 NeuViewer client software looks more complex with more operation steps: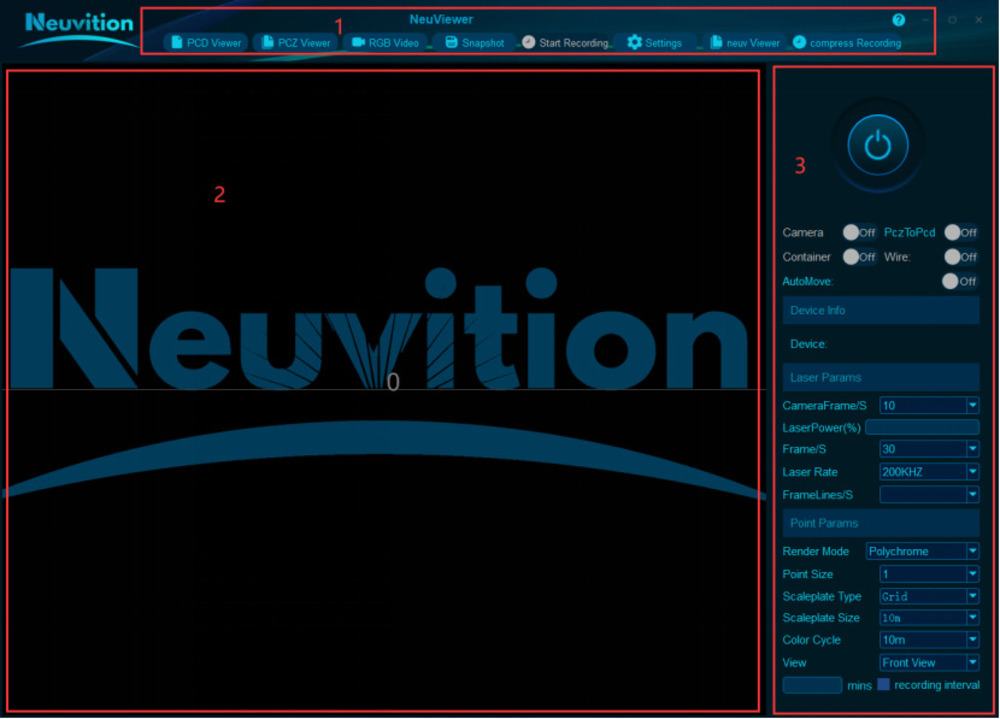 What's new on NeuViewer web-side software?
NeuViewer web-side LiDAR software is a webpage version of NeuViewer with many user-friendly advantages as follows:
a. Operation will be simple and higher-efficient. It can support 5-10 devices in LAN at the same time and all devices display any changes synchronously.
b. The subsequent development environment is easier, and the requirements for graphics cards will be reduced.
c. It is easy to integrate development (including cost), and the interface source code can be provided to customers.
d. Strong compatibility with equipment.
How to use NeuViewer web-side software?
Here is an operation guide video to introduce NeuViewer web-side software interface and functions, and show you how to set parameters and use the webpage functions step by step.
How to use NeuViewer client software?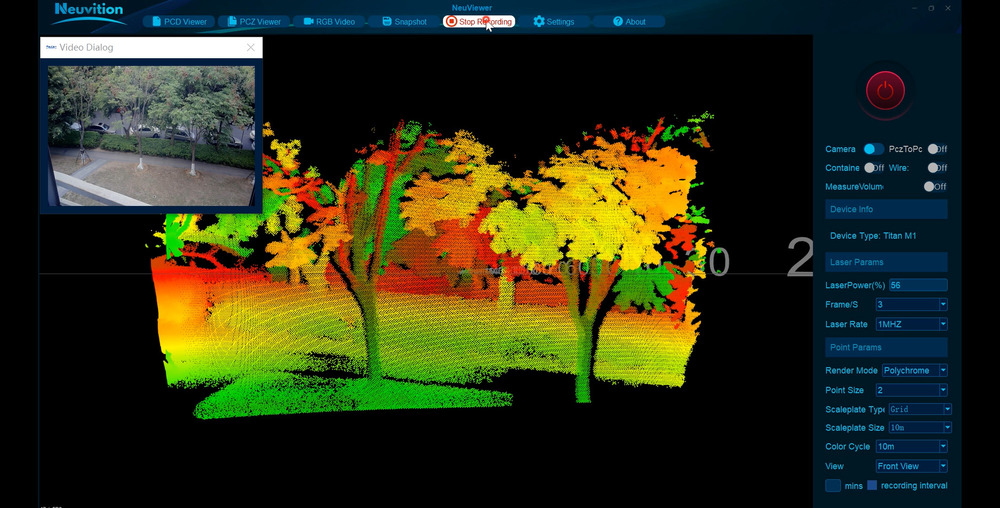 This video introduces the NeuViewer LiDAR client software interface and functions. It demonstrates how to set software parameters and use NeuViewer client software to open LiDAR point cloud files, record point cloud and video, view the real-time point cloud data, etc.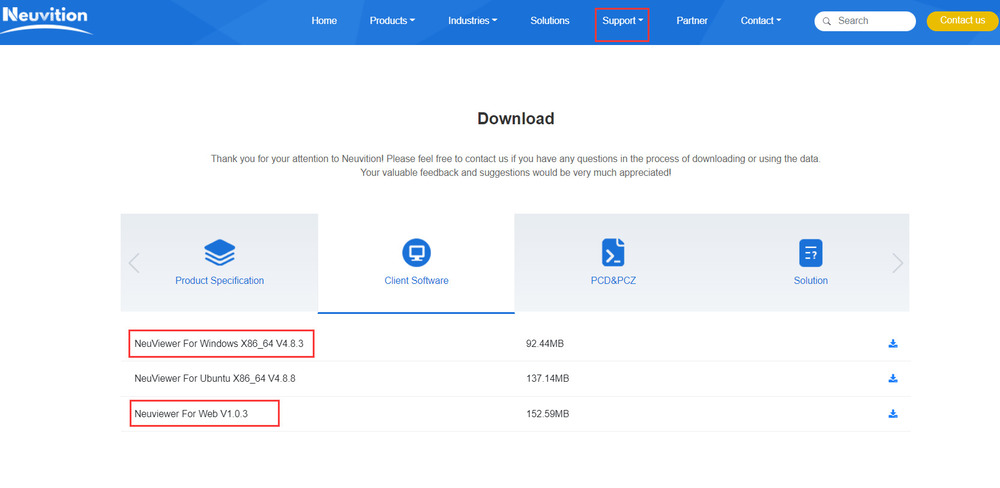 NeuViewer is an advanced LiDAR software to process point clouds. It supports Neuvition LiDAR's point cloud color fusion technology. It can record video and point cloud stream in real time and playback the recorded stream later. It is free software that can be used with point cloud data from Neuvition LiDAR and other hardware. Enjoy exploring!
---