Automated Driving and LiDAR: 10 Important Events in 2021
Author: Neuvition, IncRelease time:2022-01-21 02:25:13
At the beginning of 2021, automated driving companies have received financing one after another. This year, automated driving has explored different model prototypes on the path of commercialization: assisted driving on L2+ mass-produced models; L4 autonomous driving and carmakers have deepened cooperation, etc.
1. Arcfox Alpha S EV equipped with Huawei's Hi solution driving through Shanghai's downtown
Before the 2021 Shanghai Auto Show, Arcfox Alpha S EV equipped with Huawei's Hi solution drove in downtown Shanghai in a driverless state, and the EV could avoid vehicles, pedestrians, and obstacles on the road.
However, the Arcfox Alpha S Huawei HI version ultimately failed to achieve mass delivery within the year. In reality, the performance of automated driving of Huawei HI depends on the market feedback in 2022.
In 2021, companies pay more attention to LiDAR serving as a perception system in automated driving.


Xpeng P5 has become the first mass-produced model equipped with LiDAR and launched on the market. At the same time, nearly 20 Xpeng models will also be equipped with LiDAR in 2022. The multi-sensor fusion route has become the mainstream automated driving development route in China. In the L2+ assisted driving stage, the redundancy of multi-sensors ensures driving safety to the greatest extent. However, there are still many challenges for LiDAR to be fitted on the bus, such as safety and price.
3. Assisted driving accidents aroused controversy
A Chinese car owner was driving a NIO ES8 and died in a car accident while using the NIO Pilot assist function. The incident aroused controversy about "automated driving." For example, does the L2-assisted driving function on mass-produced cars count as automated driving? Should car companies be held responsible for these types of accidents? What is the use boundary of assisted driving?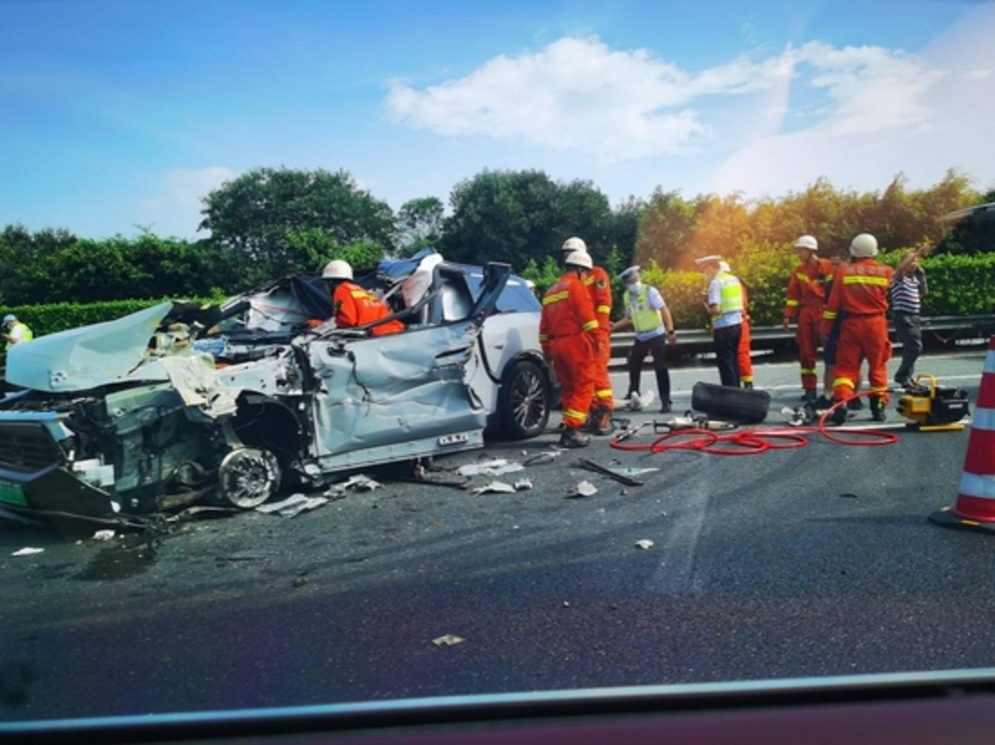 Regrettably, there was no public outcome of this accident. However, the warnings and lessons brought by this accident to the industry are obvious. The words and expressions used by Chinese car companies in publicity are more rigorous, and the name of automated driving is no longer used, replaced by assisted driving or intelligent driving.
In 2022, with the launch of many mass-produced vehicles equipped with LiDARs such as Xpeng P5 and NIO ET7, high-end assisted driving systems will also follow.
Urban road conditions pose a greater technical challenge, although many manufacturers have released test videos of automated driving on urban roads to demonstrate their technical capabilities. However, in actual use, the urban road conditions are extremely complex when there are various scenarios: pedestrians, two-wheelers, traffic jams, vehicle converse running, etc.
4. Level 3 autonomous driving is allowed on the road
The Federal Motor Transport Authority (KBA) allows Mercedes-Benz Level 3 automated driving cars to drive on the road in accordance with the technical approval regulation UN-R157. Mercedes-Benz has become the first automotive company in the world to obtain a Level 3 automated driving license.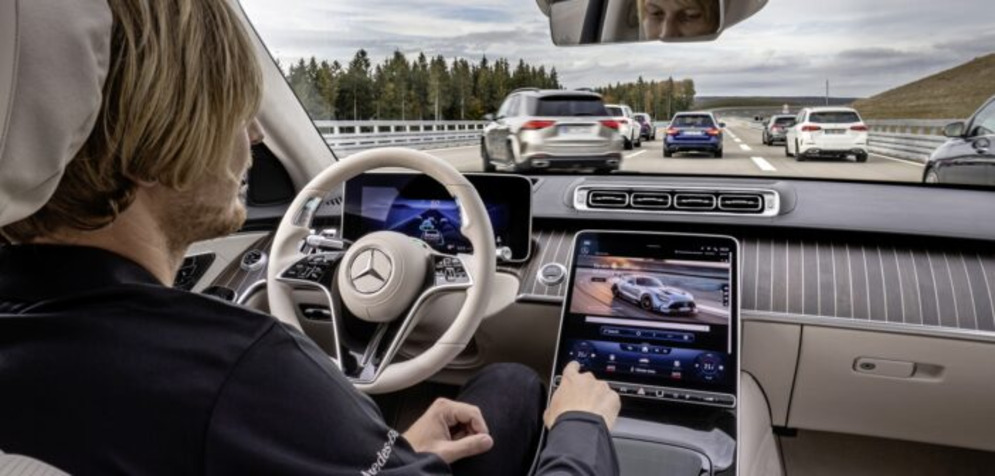 According to the requirements of Level 3 automated driving, when the vehicle turns on the automatic driving function, if there is an accident, the automotive manufacturers are responsible for the accident. But at the same time, Level 3 automated driving also requires the driver to take over the vehicle in time in the event of an emergency. Technology and policy have a long way to go on the road of automated driving, but the pioneering initiatives of Germany and Mercedes-Benz are a sign of the industry moving forward.
5. HAOMO AI business layout on last-mile delivery
In 2021, HAOMO AI assisted driving system has been installed on 5 models of Great Wall Motors (GWM), totaling tens of thousands of units, and the assisted driving mileage exceeded 4 million kilometers. Moreover, the revenue in 2021 also reaches hundreds of millions of yuan, making it the fastest-growing automated driving company in China. Zhang Kai, chairman of HAOMO AI, announced that within three years, the company's assisted driving system will be implemented on 1 million mass-produced vehicles. Globally, there is a relatively high probability that HAOMO AI will be the second-largest mass-produced vehicle fleet equipped with an intelligent driving system after Tesla.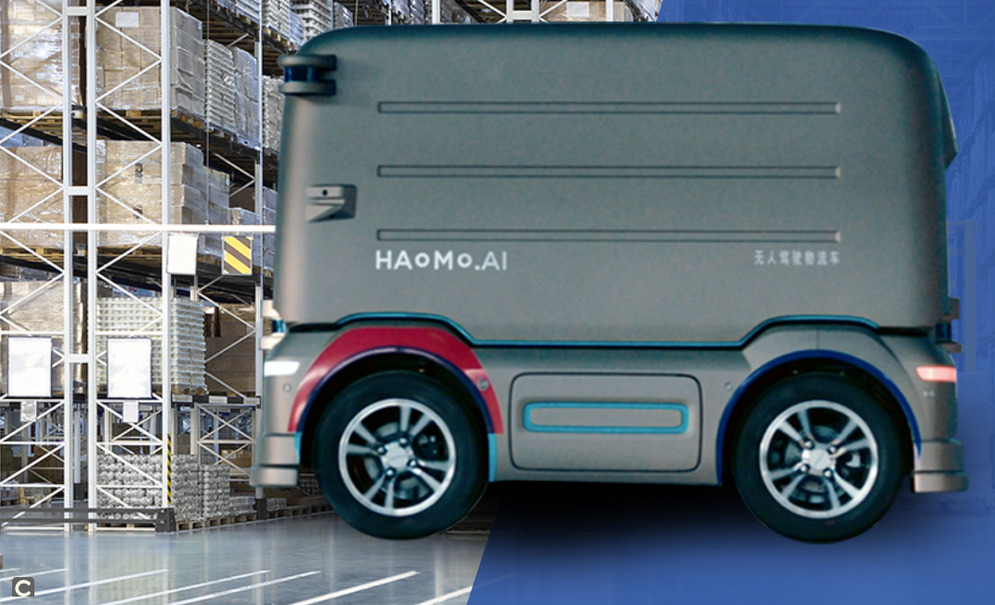 In terms of business layout, HAOMO AI has chosen the parallel strategy of automatic driving of mass-produced vehicles and last-mile delivery. The layout of last-mile delivery shows the scalability of the business model.
HAOMO AI will be the fastest self-driving startup to achieve positive cash flow. This opens up a whole new path for self-driving startups to survive. By cooperating with a major customer of an automotive company, employing dimensionality reduction, and application of driverless technology to the assisted driving level, this layout will obtain large-scale data and technical iterations, survive first and then develop.
6. First large-scale boarding of C-V2X function on Ford
In terms of intelligent transportation, the development of V2X has always been an important route for most of the countries in the world, especially in Europe, America, China, Japan, South Korea, etc. Ford EVOS, Mustang Mach-E, New Explorer, and Ford Edge PLUS have realized C-V2X function this year.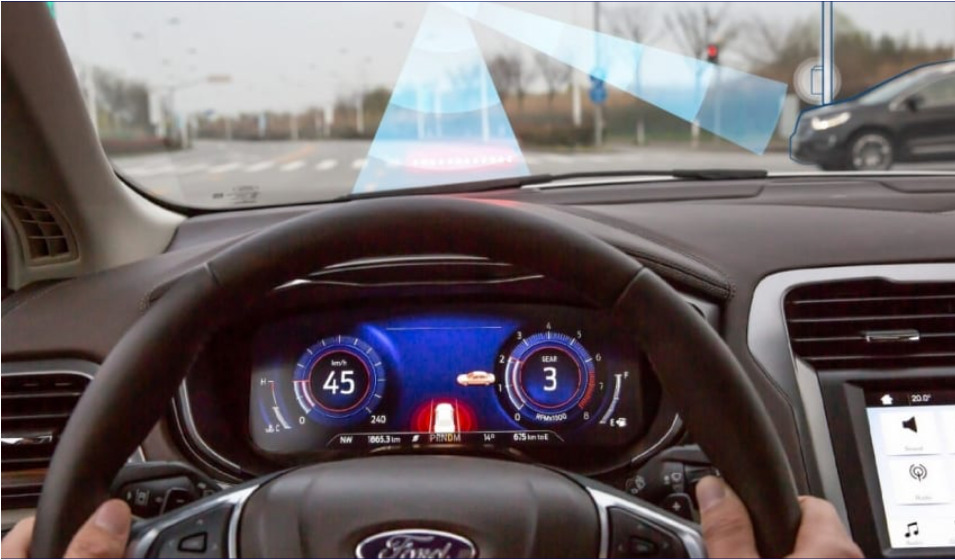 In fact, C-V2X is more collaborative with the government, and many technology companies are deploying in this regard. For example, Baidu's "ACE Traffic Engine" builds digital transportation infrastructure such as "vehicles, roads, clouds, and maps". At present, the engine has been implemented in dozens of cities. The autonomous driving company Mogo Auto Intelligence cooperated with the Hengyang Municipal Government of Hunan Province to invest 500 million yuan to build a smart transportation city, that is, through the construction of vehicle intelligence, road intelligence, and AI cloud platform in Hengyang's main traffic arteries, to realize the operation of automated driving models such as Robotaxi, Robobus, sweepers, and patrol on the road under the C-V2X integration.
7. Waymo personnel changes, Level 4 autonomous driving route halted?

As a leader in the self-driving industry, Waymo has seen a series of personnel turmoil this year. In the middle of the year, CEO John Krafcik resigned, ending a more than five-year tenure. That was followed by the departure of Sherry House, Treasurer, and Head of Investor Relations, who has been with Waymo since 2017.
In February, Tim Willis, Chief Manufacturing and Global Supply Officer, GM of Laser Bear Lidar, also left. In May, chief financial officer Ger Dwyer and head of automotive partnerships and corporate development Adam Frost left.
This personnel turmoil is considered a major change in the Level 4 automated driving route. After five years of struggle on the L4 route, Robotaxi is still difficult to achieve a commercial breakthrough.
8. The stock of autonomous driving appears
The Level 4 autonomous driving truck company TuSimple was listed on Nasdaq in April 2021. The concept of automated driving has finally entered the capital market.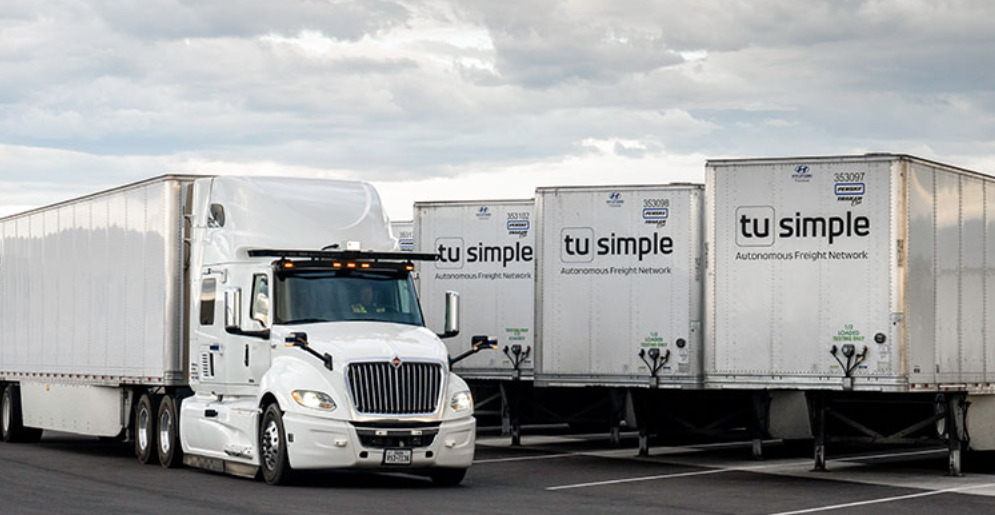 After the listing, TuSimple is still losing money. It is reported that the company needs to operate about 5,000 trucks to break even, which will be achieved around 2024. Still, the company is favored by investment banks. The Bank of America considers TuSimple a leader in the automated driving revolution in the trucking industry in the future.
At the beginning of 2021, automated driving companies ushered in a new wave of financing, among which Momenta received single financing of more than 500 million US dollars in March and November, which was also the largest single financing amount of the year. Investors include giant car companies such as SAIC, General Motors, and Toyota, as well as Bosch, and well-known investment institutions such as Temasek and Yunfeng Capital.
According to incomplete statistics, there are 104 financings related to automated driving in 2021, involving 93 related companies.
9. Level 4 autonomous-driving truck logistics
This year, Pony.ai, an L4 autonomous driving company, officially established a truck brand, PonyTron, and takes on a parallel route of autonomous driving rental and autonomous driving heavy trucks.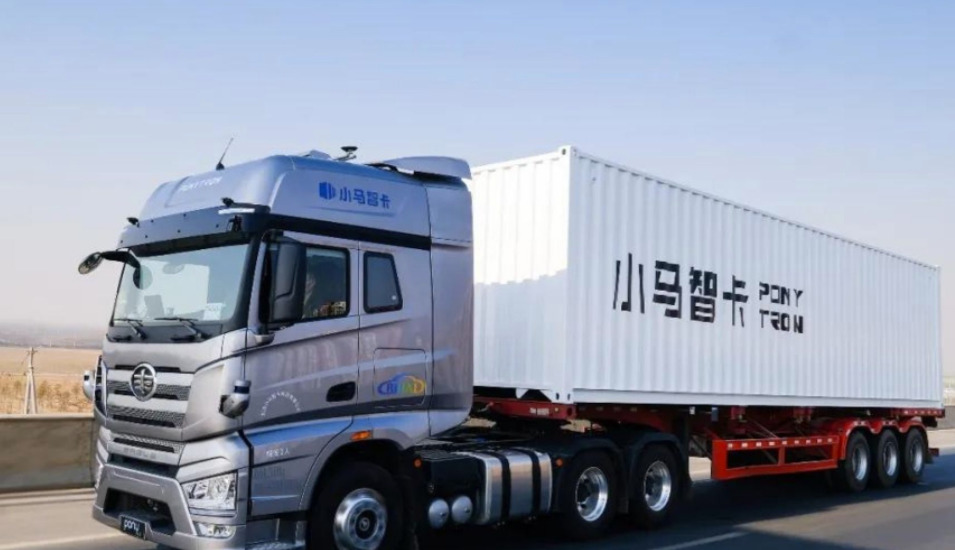 Unmanned truck logistics has a trillion-level market space. The market value of TuSimple exceeds 10 billion US dollars after its listing, allowing autonomous driving companies to see a huge blue ocean market.
In addition, many self-driving companies have turned to embracing the field of driverless trucks. Baidu and Shiqiao Group jointly established the Deepway new energy truck brand. Didi Autopilot also began to try the driverless truck project.
The logistics scenario of commercial vehicles is considered to be that L4 technology is closer to commercialization than Robotaxi.
10. Approval for paid autonomous Robotaxi services
On November 25th, 2021, Beijing officially opened the first commercial pilot of autonomous Robotaxi services in China. At this stage, there will be no more than 100 autonomous vehicles operating autonomous Robotaxi services within a 60-square-kilometer area of the Beijing Economic and Technological Development Zone (Yizhuang area).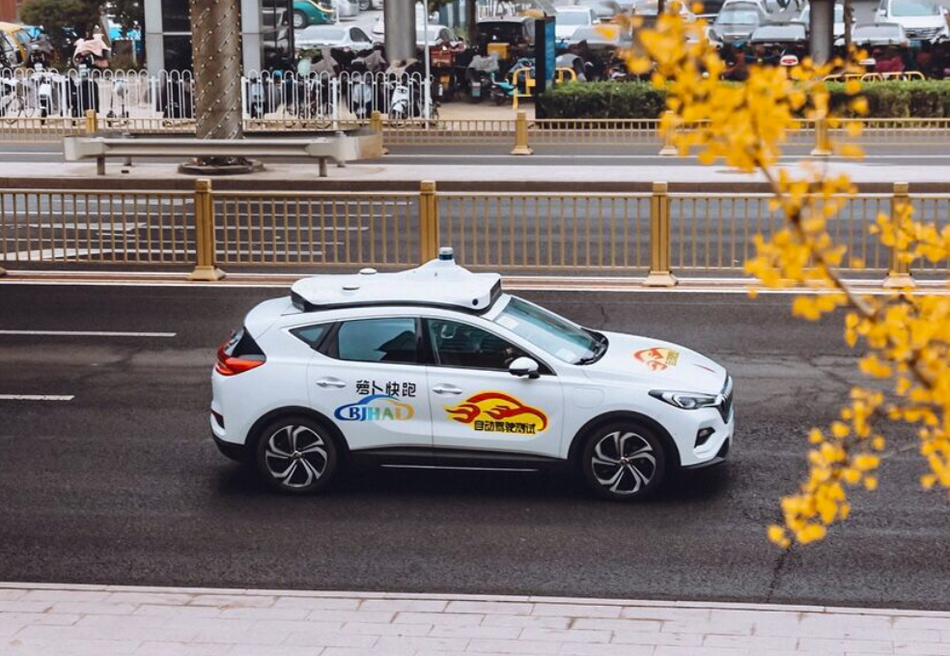 The starting price of Baidu Robotaxi is 18 yuan, and the mileage fee is 4 yuan. Baidu and Pony.ai are the first companies approved to launch commercial pilot services.
How can Robotaxi's technology be replicated in different cities and regions? Only when it reaches a large enough scale can Robotaxi prove greater commercial value. Baidu's Apollo Go autonomous car service (known as Luobo Kuaipao in China) is planned to be launched in 30 cities within the next three years.
More and more autonomous driving companies have also started to launch Robotaxi's travel services in cooperation with travel platforms. The final path for automated driving is becoming clearer. The cooperation between autonomous driving technology companies and travel platforms will become an important form of commercialization of passenger car L4 unmanned driving.
Conclusion
Throughout 2021, the autonomous driving industry has been on a roller coaster ride. Although there are still too many uncertainties in automated driving, what is certain is that people are expecting autonomous driving more and more, and the path to the end is getting clearer and clearer.
---