Self-Driving Companies in 2022
Author: Neuvition, IncRelease time:2022-08-12 03:02:35
With the rapid development of autonomous driving technology, to regulate the self-driving industry and speed up its commercialization process, countries around the world are actively exploring the road of innovation in autonomous driving. Let's take a look at the latest developments of self-driving technology-related companies around the globe in 2022!
Waymo (taxi-driverless vehicle development) 
Waymo was originally Google's self-driving car research and development department, which was subordinate to the scientific research department GoogleX. In December 2016, after a spin-off, it became a separate self-driving car research and development company under Google's parent company Alphabet.
On March 1, 2022, the California Public Utilities Commission (CPUC) issued a license to Google's parent company Alphabet to provide self-driving passenger services, allowing its self-driving company to provide paid passenger services in and around San Francisco. On March 30, Waymo began offering self-driving ride-hailing services to employees in San Francisco, accelerating the race to commercialize driverless technology in concentrated cities.
Cruise (taxi-driverless system development)
As a developer of unmanned vehicle technology under GM, the unmanned vehicle driving system produced by Cruise can realize automatic driving only by installing it on ordinary vehicles.
On February 28, 2022, the California Public Utilities Commission (CPUC) issued a self-driving passenger fare license to Cruise, allowing self-driving vehicles to provide paid passenger services (including ride-sharing services) with a safety officer.
AImotive (small car-self-driving software and hardware development)
AImotive is one of the largest independent self-driving technology providers in the world. The core business of the company is AI-based solutions, research, and development of software and hardware IP technologies related to ADAS and autonomous driving. It mainly involves AI-driven vision-first self-driving software, end-to-end simulation tools for autonomous driving software, and hardware IP for vision-first NN inference acceleration.
On March 25th, aiMotive introduced aiData, another new member to its product portfolio. As an integrated, cost-effective, data-driven autonomous driving pipeline, it has been used for aiDrive in-house development for many years.
ZMP (small car – driverless intelligent platform research and development)
Founded in 2001 and located in Tokyo, Japan, ZMP has always been committed to developing and providing driverless technologies including automotive intelligent platforms, various sensor systems, visualization and analysis, technical consulting, field testing, and Internet of Vehicles information systems. The company can also provide customized services and applications for different customers, such as safe driving, eco-friendly driving, and in-vehicle entertainment systems. On January 20, 2022, ZMP began taking orders for RoboSense's RS-Cube 2.0 and 3D-LiDAR's object detection system, which is equipped with object detection software.
Argo AI (small car-virtual driving system development)
Argo AI is a developer of virtual driving systems for unmanned vehicles, developing "full-stack solutions" for autonomous vehicles. Since September 5, 2021, Argo AI launched the first ID Buzz AD (Autonomous Driving) test vehicle with Volkswagen Commercial Vehicles and has yet to make new moves after launching a self-driving car delivery service after September 15, 2021, with Ford Motor Company and Walmart in Miami, Austin, Texas, and Washington.
MIAMI & AUSTIN, TEX., May 17, 2022, Argo AI commenced driverless operations in Miami and Austin, two of the eight global cities in which it is currently developing its technology.
Aurora (small car – driverless software development)
As an autonomous driving start-up company, Aurora focuses on the development of driverless software, in addition to the whole machine assembly and high-end design business. Aurora isn't just partnering with Volkswagen. Also at CES, Aurora announced a similar partnership with South Korea's Hyundai, which will integrate Aurora's technology into Nexo fuel cell vehicles. NASA and the U.S. military are its customers. On November 4, 2021, Aurora unmanned vehicle completed the merger with the Shell company, listed on Nasdaq in the form of SPAC, and completed the IPO. On March 22, 2022, Aurora cooperated with Japanese automaker Toyota in Texas to conduct an autonomous test-drive taxi fleet test.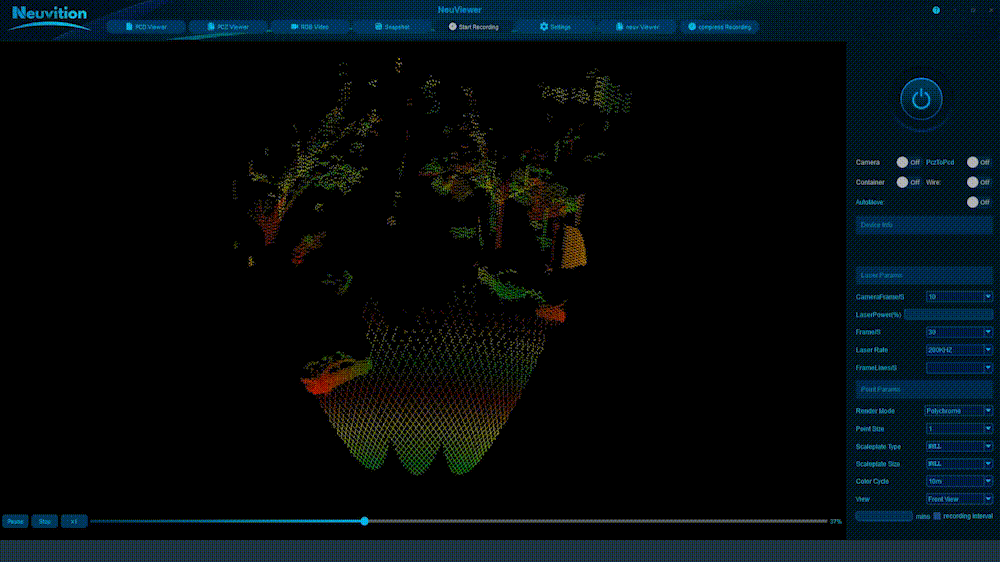 Zoox (small car – driverless vehicle research and development)
Zoox is a self-driving car startup dedicated to developing self-driving car technology. It launched its first concept car BOZ in 2013 and is now owned by Amazon. In 2021, Zoox worked with Hesai to jointly create the ultimate form of unmanned vehicle. The vehicle is equipped with several Hesai LiDARs as the main sensor, covering the perception environment of the whole body of the vehicle and providing a guarantee for the safe driving of the vehicle. In March 2022, Zoox announced the acquisition of Strio. AI team which is a strawberry picking robot start-up.
Wayve (small car-AI autonomous driving system research and development)
Wayve is a British artificial intelligence self-driving system developer. The company uses AI technology to teach cars how to use reinforcement learning, simulation, and computer vision for autonomous driving and helps cars have the function of autonomous driving along road markings through reinforcement learning algorithms. The application of convolutional neural network technology, receiving a single image input, achieves the effect of completing data processing with only one onboard GPU, and its products also have a modified version of Renault cars.
In January 2022, it completed a $200 million financing to expand the global scale of its self-driving technology and launched more pilot projects with commercial fleets. The Series B round brings the startup's total funding to $258 million.
In terms of autonomous driving patents, the United States and Japan lead the world in the number of self-driving patents, ranking first and second respectively; in terms of capital market games, Chinese and American autonomous driving startups have won the most market attention, while European and Japanese companies are even more low-key.
---