Top 20 LiDAR Suppliers in the World
Author: Neuvition, IncRelease time:2022-07-07 02:01:08
In recent years, with the popularity of autonomous driving, many technical teams with strength and background have joined the research and development, and expansion of the LiDAR field and many excellent LiDAR suppliers have emerged. Let us take a look at the top 20 LiDAR suppliers in the world. Some of these LiDAR suppliers' products are for autonomous driving, some are designed for rail traffic safety, and some are used in 3D mapping and measurement.
1 Valeo
Founded in France in 1923, Valeo is one of the world's largest auto parts suppliers, dedicated to the research and development, manufacturing, and sales of auto parts, as well as embedded modules inside the car. At the end of 2010, Valeo and German LiDAR supplier Ibeo jointly developed LiDAR. It took seven years to launch the industry's first mass-produced vehicle-grade LiDAR SCALA®. In 2021, Valeo has produced more than 150,000 LiDARs in total. As the world's first L3 self-driving car, the Audi A8 uses Valeo's four-line LiDAR.
2 SICK
Founded in 1946, SICK is a traditional German sensor supplier. Its main business is industrial sensors. The LiDAR sensor is mainly 2D LiDAR. It has rich experience in AGV, port, transportation, and other fields. Sick AG is a world-leading manufacturer, producer, and distributor of industrial automation technology systems and sensors with a global presence. Businesses include detection, ranging, analyzers, system solutions, identification, optoelectronics, gas analyzers, sensor control, dust, ultrasonic gas flow measurement equipment, 2D and 3D vision, etc.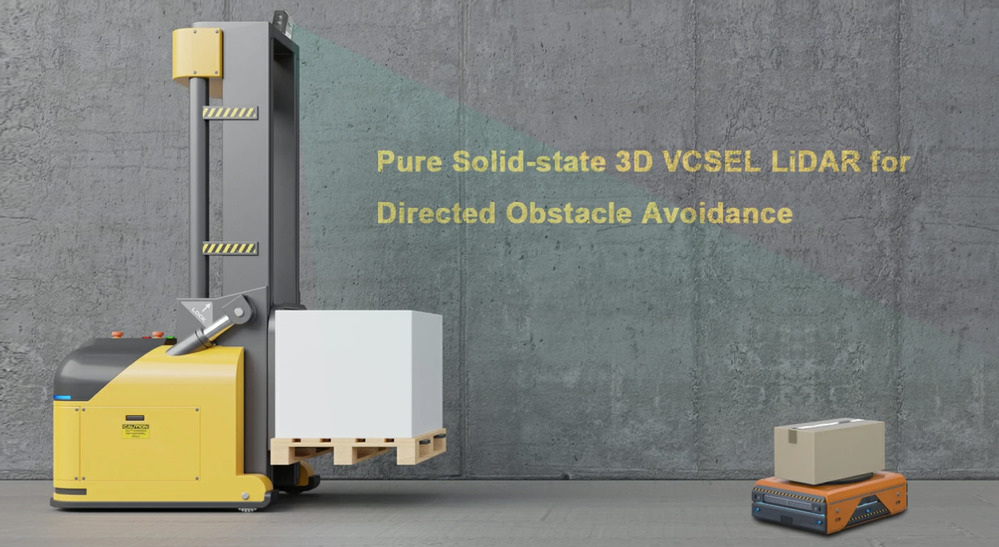 3 Ibeo
Founded in Germany in 1998, Ibeo stands out with its outstanding LiDAR technology. It is the first LiDAR supplier in the world to produce automotive-grade LiDAR, and it launched the all-solid-state LiDAR A-Sample prototype in 2017. Ibeo has a long-term technical partnership with industrial sensor giant SICK to develop 3D solid-state LiDAR sensors for industrial applications.
4 Riegl
Founded in 1978, Riegl is a laser measurement system company located in Austria. It has more than 40 years of experience in laser product development and manufacturing, focusing on pulsed time-of-flight LiDAR technology with multiple wavelengths, and is committed to airborne radar and UAV radar systems. R&D and production of radar systems, mobile 3D laser mapping systems, ground 3D laser scanning systems, and industrial 3D laser scanning systems.
5 Luminar
Founded in 2012 in California, Luminar is a strong player in the global LiDAR industry. In 2017 and 2018, Luminar established partnerships with Toyota Research Institute (TRI) and Volvo to carry out research on LiDAR for autonomous driving and robotics and received investment from Volvo. In December 2020, Luminar was listed on Nasdaq. Luminar has reached cooperation with more than 50 car companies around the world.
6 Velodyne
Founded in 1983 is headquartered in Silicon Valley, USA, Velodyne was the most popular LiDAR supplier in the early days. Its mechanical LiDAR started early and has advanced technology. At the same time, it has established cooperative relationships with global leading companies in autonomous driving such as Google, General Motors, Ford, Uber, and Baidu, occupying most of the market share of vehicle LiDAR. Since 2007, it has emerged in the field of autonomous driving. In 2009, it provided LiDAR for Google's self-driving car project. In October 2020, it merged with Graf Industrial Corp and successfully listed on the backdoor, becoming the world's first listed LiDAR company.
7 Innoviz
Founded in 2016, Innoviz is one of the famous Israeli LiDAR suppliers. Its entrepreneurial team members are all from the intelligence forces of the Israel Defense Forces, and some technologies are converted from military to civilian use. Innoviz is one of the first companies to take the MEMS solid-state LiDAR route. In 2018, BMW partnered with Innoviz to develop LiDAR models. Innoviz went public on Nasdaq by acquiring Collective Growth Corporation in April 2021 and is the fourth listed LiDAR company after Velodyne, Luminar, and Aeva.
8 Hesai
Hesai Technology was established in Shanghai, China in 2014. Its team first made laser gas sensors in Silicon Valley, and then moved to the automotive autonomous driving LiDAR market. Bosch, Baidu, Hillhouse, Xiaomi, Meituan, and other giants are investors of Hesai. Hesai wanted to go public in the US in the early stage, but was terminated by the US LiDAR company Velodyne with a patent infringement lawsuit and finally listed on the Science and Technology Innovation Board(STAR Market) in China.
9 Neuvition
Founded in 2016, Neuvition Inc. is an innovative LiDAR supplier providing high-quality LiDAR sensors, LiDAR software, and LiDAR solutions to global customers: USA, Canada, Germany, UK, Singapore, Japan, China, etc. It has R&D layouts in the mainstream solid-state LiDAR technology routes of MEMS (Titan M1 series LiDAR) and Flash (Titan S2 series LiDAR). Titan M1 series of MEMS+1550nm LiDAR has 700-line high resolution, 600-meters effective detection range, and video fusion technology. Titan S2 series of flash LiDAR support short-range detection and low-speed driving collision avoidance. Our high-precision LiDAR is stable and reliable, mainly used in scenarios: autonomous driving, V2X, rail traffic, 3D mapping& measurement, and industrial machine vision, etc. Neuvition has been a long-term LiDAR supplier for the customers in rail traffic and V2X.
10 Robosense
Robosense was established in Shenzhen, China in 2014. It is a world-leading Smart LiDAR Sensor System technology company. Robosense started with static LiDAR designed for bridge surveying and building decoration measurement and finally moved to the autonomous driving market to develop mechanical scanning LiDAR and MEMS solid-state LiDAR.
11 Aeva
Aeva is a California-based LiDAR supplier founded by two former Apple engineers and backed by Porsche SE. In November 2021, the listed LiDAR company Aeva has introduced the concept of FMCW to many technicians and investors. Aeva will complete the development and test verification of the C sample in 2022 and achieve mass production by the end of 2023.
12 Ouster
Ouster is an American LiDAR supplier headquartered in San Francisco, California. It builds high-resolution 3D LiDAR sensors for self-driving cars, robots, drones, mapping, defense, and security systems.
13 Quanergy
Quanergy was established in 2012 and launched its first product M8-1 in 2014, which was used in the experimental models of Mercedes-Benz, Hyundai, and other companies. The products after the M8 released by Quanergy have started to take the solid-state route and adopted the OPA optical phased array technology, which will greatly reduce the price of the sensor after mass production.
14 Leishen
Founded in 2015, Leishen Intelligence is headquartered in Shenzhen, Guangdong. Its LiDAR products and solutions cover nine major industries including autonomous driving, smart transportation, rail transit, robotics, logistics, surveying and mapping, security, ports, and industrial automation. Leishen has reached a strategic cooperation with Shaanxi Automobile Holdings, aiming at the R&D of automotive-grade LiDAR and the mass production of commercial vehicles. At present, Leishen has R&D layouts on the three mainstream solid-state LiDAR technology routes of MEMS, Flash, and OPA.
15 Zvision
Founded in November 2017 and headquartered in Beijing, Zvision is one of high-tech LiDAR suppliers focusing on the development of all-solid-state LiDAR products and technologies. As one of the first companies in China to announce the process of mass production, Zvision has reached a strategic cooperation with Inceptio on the commercialization of autonomous driving solutions for trunk logistics trucks and has become a mass-produced MEMS LiDAR supplier of Inceptio.
16 DJI Livox
Livox is a LiDAR brand incubated by China's DJI. It was first established in 2016 and is committed to providing high-performance, low-cost LiDAR sensors. The Xpeng P5, the world's first mass-produced car model is equipped with Livox LiDAR. Its partners also include SAIC-GM-Wuling, Dongfeng Motor Corporation, TuSimple, etc. Its products have been sold to 26 countries and regions including the United States, Canada, China, Japan, and the European Union. The company's innovative non-repetitive scanning technology has yet to be verified by the automotive industry. The advantage is that it can maximize coverage, but it is different from the traditional technical route in fast scene feature extraction and matching.
17 Cepton
Cepton is also a LiDAR company from Silicon Valley in California, USA. Founded in 2016, this LiDAR supplier provides high-performance, high-resolution 3D LiDAR for automotive, industrial, and mapping applications.
18 Innovusion
Innovusion was established in Silicon Valley in the United States in 2016. It has R&D centers in Suzhou and Shanghai. Although the core team is all Chinese, the market, R&D, manufacturing, etc. are all in China, and should still be regarded as an American company. Innovusion is currently the LiDAR supplier of NIO ET7.
19 Benewake
Established in 2015 and is headquartered in Beijing. Benewake LiDAR has now achieved mass production, with an annual production capacity of 600,000 units. The partners cover more than 64 countries and regions around the world and realize technological upgrades for industries such as smart rail transit, smart civil aviation, smart shipping, V2X, and autonomous driving, drones, robots, level detection, security, and IoT.
20 Huawei
Huawei LiDAR project started in 2016. After more than 4 years of research, scenario analysis, requirements identification, design and development, and vehicle-level LiDAR verification, the 96-line LiDAR has been pushed to the production line, with an annual production capacity of 100,000 sets/line. Huawei's MEMS hybrid solid-state LiDAR released on December 21, 2020, uses a 905nm laser with a resolution of 96 lines. BAIC Group's Arcfox HBT is the first electric vehicle equipped with Huawei's LiDAR, it has yet to be verified by the automotive industry.
With the global development of IoT and automation, global LiDAR companies have stepped up. Western LiDAR suppliers have the leading edge in both the upstream and midstream and are ahead of Chinese LiDAR suppliers in terms of technology and customer base. Western LiDAR companies like Ouster, Velodyne, Luminar, Innoviz, and Aeva have taken the lead in successfully going public, and will use capital to replenish their strengths and continue their LiDAR research, development, and marketing. Chinese LiDAR companies like Hesai, Robosense, Neuvition, Benewake, and other local leading LiDAR suppliers are focusing on their R&D of LiDAR products to produce better LiDAR sensors and to have their products perform well in application fields such as autonomous driving, V2X, rail traffic, and promote the process of industrial automation in China and even the world!
---