Enhancing Environmental Management with LiDAR System Technology
Author: Neuvition, IncRelease time:2023-04-21 08:32:01
As the human population grows, so does the impact on the environment. Environmental management is a crucial aspect of sustainability, as it ensures that human activity does not negatively impact the environment. LiDAR technology, with its ability to capture high-resolution, 3D data, is playing a significant role in enhancing environmental management across various fields. This article deep dives into how LiDAR systems can be used to support environmental management projects.
What is LiDAR Technology?
Light Detection and Ranging (LiDAR) is an instrument that uses laser light to scan and measure the distance of objects and collect 3D information about their shape and orientation. It operates by emitting thousands of laser beams every second, which bounce back upon striking an object, then records the travel time of the light bounce back. This way, it produces detailed, point cloud images that can be used to create very accurate digital models of the surrounding environment.
LiDAR systems consist of four main components: the laser, scanner, LiDAR sensor, and GPS receiver. The laser emits light pulses that are directed to the target area by the scanner, where they are reflected back to the LiDAR sensor. The sensor calculates the travel time of the light to and from the object and uses GPS data to determine the precise location of the object.
Benefits of LiDAR System for Environmental Management
There are many ways that LiDAR technology is enhancing environmental management in different parts of the world. This is done by providing more detailed analysis and mapping, which can help conservationists, researchers, and various organizations better manage natural resources and wildlife habitats. Here are some of the benefits of using LiDAR systems:
1. Accurate 3D Mapping
LiDAR technology provides an opportunity not only to create maps with unprecedented detail and precision but also to accurately model and predict the changes in the environment. These changes can be analyzed over time and can offer valuable insight to land management, water planning schemes, and conservation efforts.
2. Efficient and Cost-Effective
LiDAR technology provides an efficient and cost-effective method for capturing data over a large area. By using a technology that can cover large volumes of data relatively quickly and efficiently, it reduces the amount of time and money required for data collection and processing.
3. Safety by Remote Sensing
LiDAR systems can be used to capture information about hazardous areas without physical access, which can help reduce the risks of injury or death to people working in these areas. These hazardous areas may include inaccessible rock cliffs, steep slopes or areas with dense vegetation. Remote sensing methods are far more likely to minimize disturbance to the environment while implementing conservation efforts.
4. Consistent and Reproducible Results
One of the core benefits of LiDAR technology is that it provides highly consistent and reproducible results. This is critical for accurate measurement and monitoring of environmental changes over time, such as habitat loss, vegetation structure changes, and erosion.
Applications of LiDAR Technology in Environmental Management
Let us explore some of the most promising applications of LiDAR systems in environmental management.
Mapping and Understanding Landslides
Landslides are natural hazards that can be difficult to predict or manage. LiDAR is a useful tool for monitoring landslides because it can provide accurate topographic data that allows the creation of 3D models of these unstable landscapes with great accuracy.
Water Resource Planning
LiDAR technology has many applications in water resource planning, including detecting and mapping waterlogging, erosion, and changing river beds. In combination with River hydraulics modeling, it can help to understand or predict the impacts of changes in water flows or floodplain dynamics and inform appropriate mitigation measures.
Forestry Management
LiDAR is vital in the management of forest ecosystems. LiDAR provides a high-resolution 3D point cloud that can inform decision-making processes in forest inventories, growth planning, and even provide information about the potential carbon sequestration around regions. This information is usually used for strategic planning by forestry departments and conservationists to increase forest productivity and identify areas for conservation.
Urban Planning and Development
LiDAR systems can help cities better manage the impacts of urbanization. For instance, it can provide valuable data about urban heat islands, pollution, and air quality. This data helps city planners to identify and mitigate environmental hazards and make informed decisions about land use.
Challenges in Implementing LiDAR for Environmental Management
While the applications of LiDAR systems in environmental management are numerous, it is essential to remember that there are still some challenges and limitations in deploying this technology for environmental management.
One challenge lies in the storage and processing of large amounts of data generated by LiDAR sensors. Proper data handling, including the storage, transfer, and analysis of point clouds, requires robust infrastructure and computational resources. The need for high-performance computing and complex algorithms adds complexity in the process.
Another challenge can be integrating the results of different modes of environmental data, such as satellite images, aerial photography, field measurements, and other sensor data (such as used in weather monitoring). While the results of these independent methods often provide valuable information, it can be challenging to integrate them into a comprehensive model that incorporates multiple types of information.
Lastly, cost remains a challenge for implementing LiDAR technology fully. While LiDAR systems have become more affordable and accessible over time, the cost can still prohibit widespread adoption of the technology for environmental management, particularly in developing countries or organizations with limited resources.
Conclusion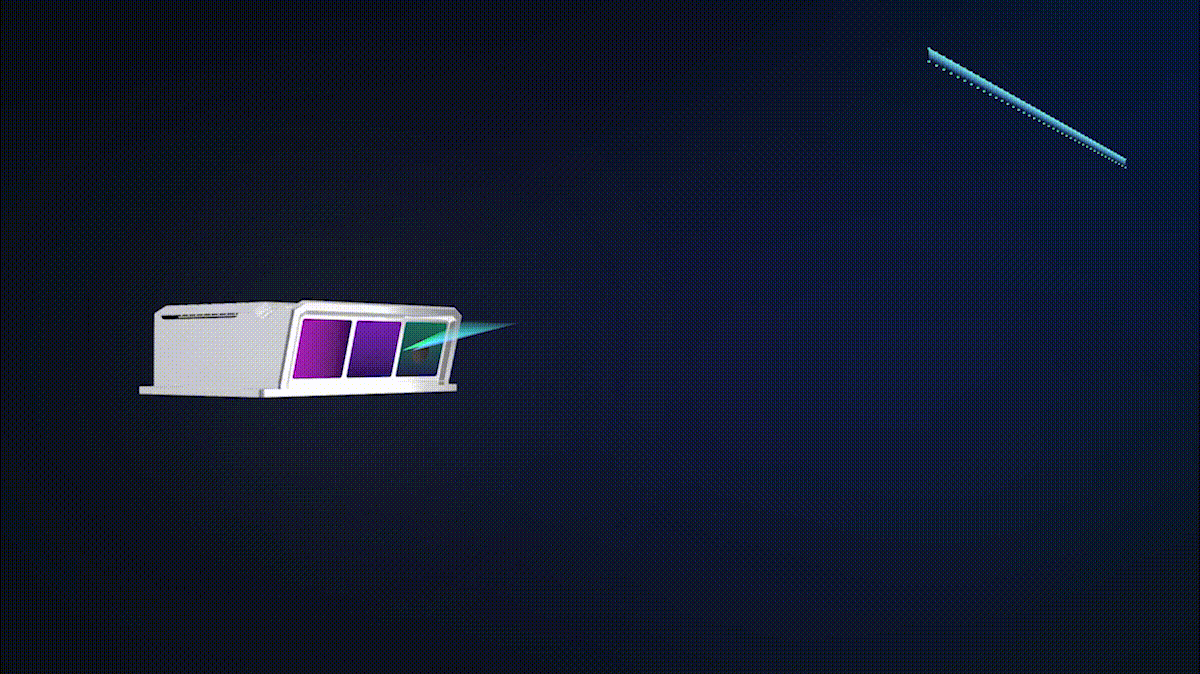 LiDAR technology provides an efficient and accurate means for environment managers and conservationists to monitor environmental change and manage its impact on natural resources. LiDAR is a valuable tool for research and development into supporting conservation measures, habitat protection, and sustainable use.
As LiDAR continues to evolve and become more affordable, we can expect to see its applications expand throughout the environmental management industry. The continued adoption of LiDAR technology alongside technology such as AI and machine learning, remote sensing, and geographic information systems (GIS), mapping the world's environmental landscape will continue to advance significantly.
About Neuvition
Neuvition Inc. is a global LiDAR sensors and solutions provider, providing customers with advanced LiDAR sensors and customized solutions to meet customers' business challenges in scenarios including automatic driving, intelligent transportation, 3D mapping, volume measurement, industrial machine vision, etc.
Our customers and partners are located in North America, Europe, Asia, and other regions. As a trusted partner, we will continue to work with our customers and partners to develop more and more innovative products and solutions to deliver a seamless converged experience and to improve efficiency and productivity, and even save lives.
---