Titan W1: Neuvition Low-cost Industrial-grade 2D LiDAR
Author: Neuvition, IncRelease time:2023-06-20 08:09:23
DUBLIN, Calif. June 20, 2023 — Neuvition, a leading provider of LiDAR sensors, has announced the release of its latest cutting-edge product, Titan W1. This industrial-grade LiDAR sensor boasts a 40m detection range, 45KHz sampling rate, and 0.25° angular resolution.
Titan W1 is a single-line LiDAR that realizes zero blind spots within the detecting distance and provides ultra-high frequency sampling and adjustable angular resolution. The compact size and lightweight design make it ideal for various scenarios involving industrial automation, port automation, AGV obstacle avoidance, mapping, obstacle avoidance for indoor robots, and side sensors for outdoor robots.
This LiDAR product serves as the primary sensor for embedded artificial intelligence. Its advanced features and capabilities such as high accuracy detection range and customizable angular resolution make it ideal for commercial and industrial applications.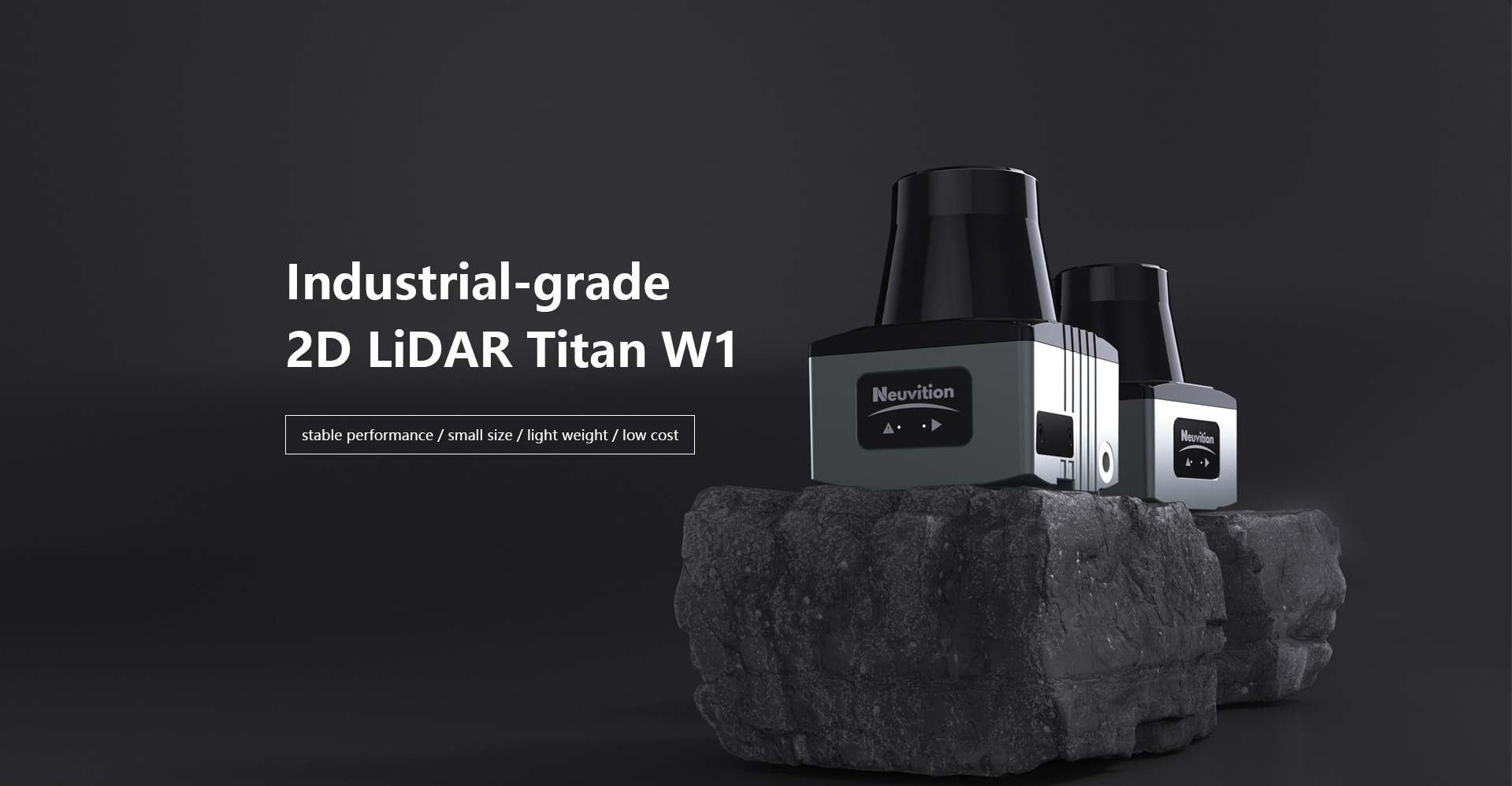 Titan W1 LiDAR represents our commitment to providing cutting-edge technology solutions that meet the needs of our customers across various industries. Its high-performance capabilities make it an excellent choice for optimizing their operations while maintaining safety standards.
Titan W1 is now available for sale, welcome to contact our sales representatives for more details. With this new release from Neuvition, customers can expect improved performance in their operations while enjoying greater flexibility in their use cases thanks to its versatility across different industries.
---