Neuvition LiDAR-based Smart Express Lane System
Author: Neuvition, IncRelease time:2021-10-11 03:10:16
This article will briefly introduce Neuvition LiDAR-based Smart Express Lane System, which relies on LiDAR sensors, wireless communication, and a new generation of Internet technology to achieve 24h traffic surveillance. Integrate with central monitor system to process effective traffic coordination, ensure traffic safety, improve traffic efficiency, and form a safe, efficient, and environmentally friendly road traffic system.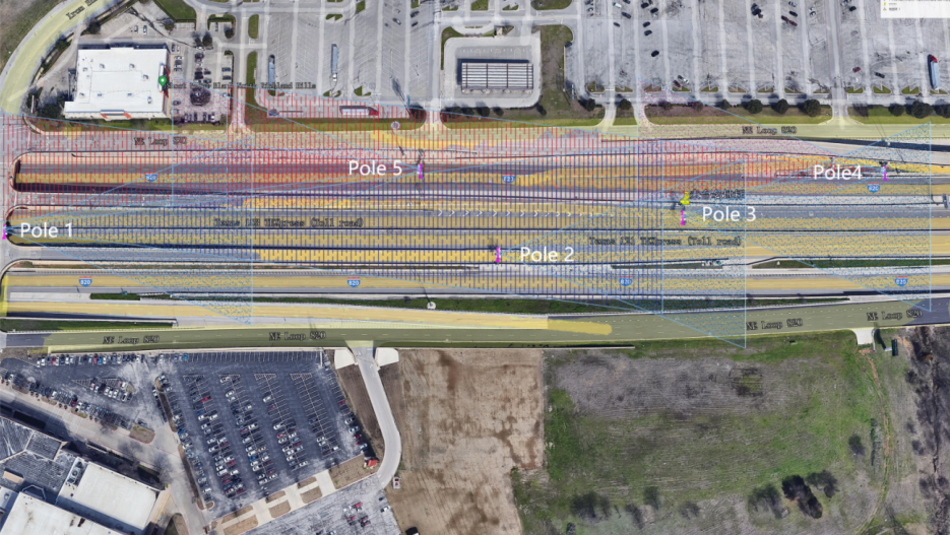 1. LiDAR-based Smart Express Lane System Principle
LiDAR is a radar system that emits a laser beam to detect the location and speed of a target. The working principle is to launch a detection laser beam to the target, and then receive the echo signal reflected from the target, and process the flight time of the laser at high speed to obtain a true three-dimensional point cloud scene, as well as the target's distance, speed, orientation, shape, size, attitude and other information. The key strength of LiDAR-based Smart Express Lane System is as follows:
LiDAR works independently of ambient light.
LiDAR can acquire dimension information from objects with high position accuracy(<0.5m).
Neuvition solid-state LiDAR with 700 line in vertical, 0.01°resolution, the effective detection range up to 500m;
Neuvition LiDAR goes with 1550nm laser, together with advanced algorithm to ensure the LiDAR performance in the rainy, snowy, foggy situations.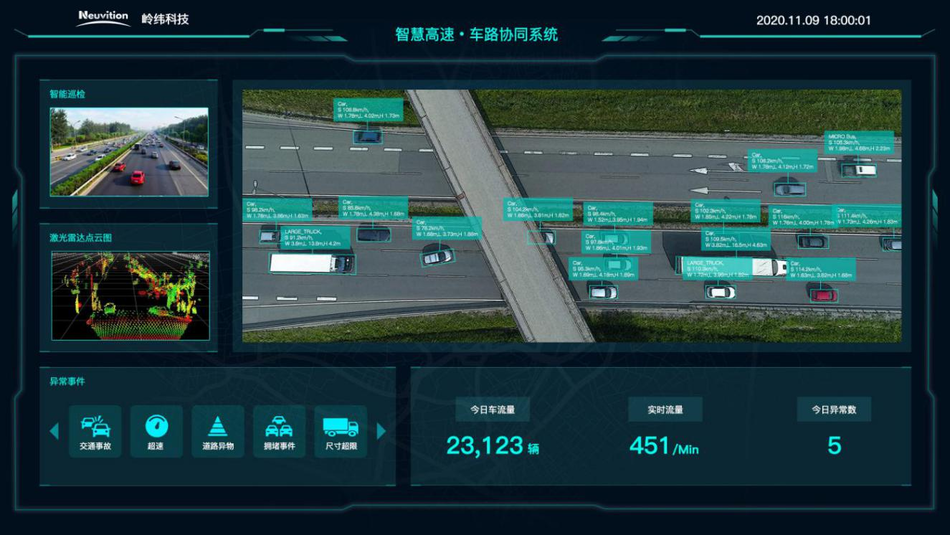 2. LiDAR-based Smart Express Lane System Infrastructure
2.1 Case 1:
Neuvition Titan M1 to cover 150m detection range
(Pole-2, Pole-3)

Consist of the following hardware components:
· 1 x Titan M1
· 1 x Edge computer
· 1 x Switch cabinet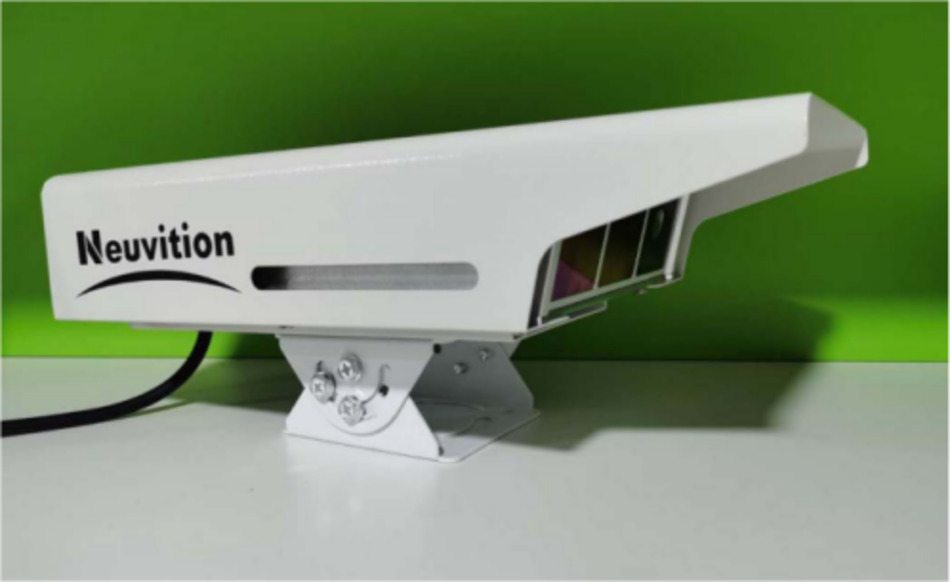 Mount position(height): 5m;
installation angle: -5 deg;
Detection range: 20m-150m;
Position accuracy: <0.5m;
Interface: 4G LTE;
2.2 Case 2:
Titan M1+ Titan M1-R to cover 400m detection range
(Pole-1, Pole-4, Pole-5)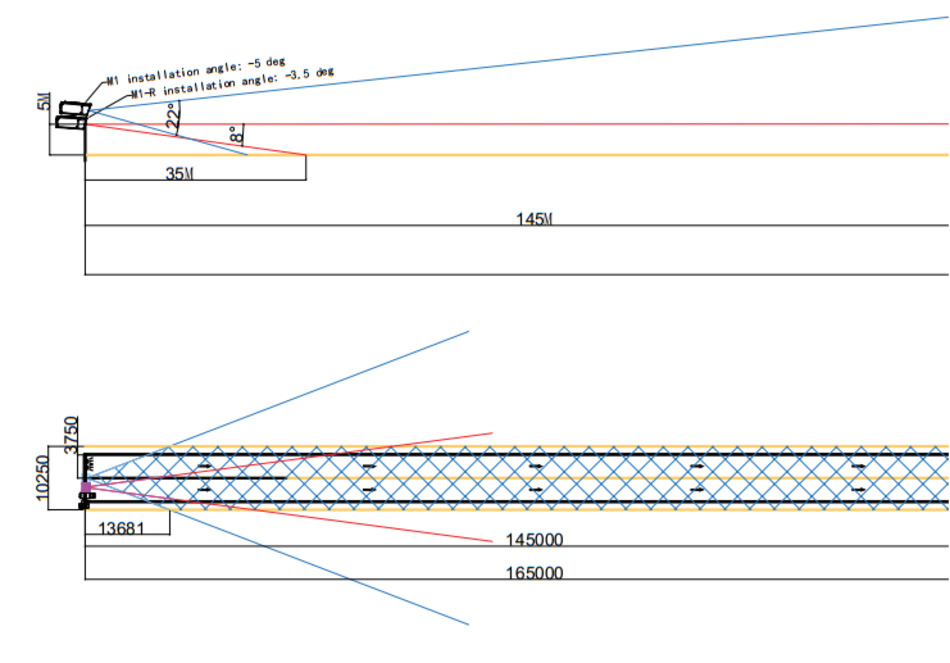 Consist of the following hardware components:
· 1 x Titan M1
· 1 x Titan M1-R
· 2 x Edge computer
1 x Switch cabinet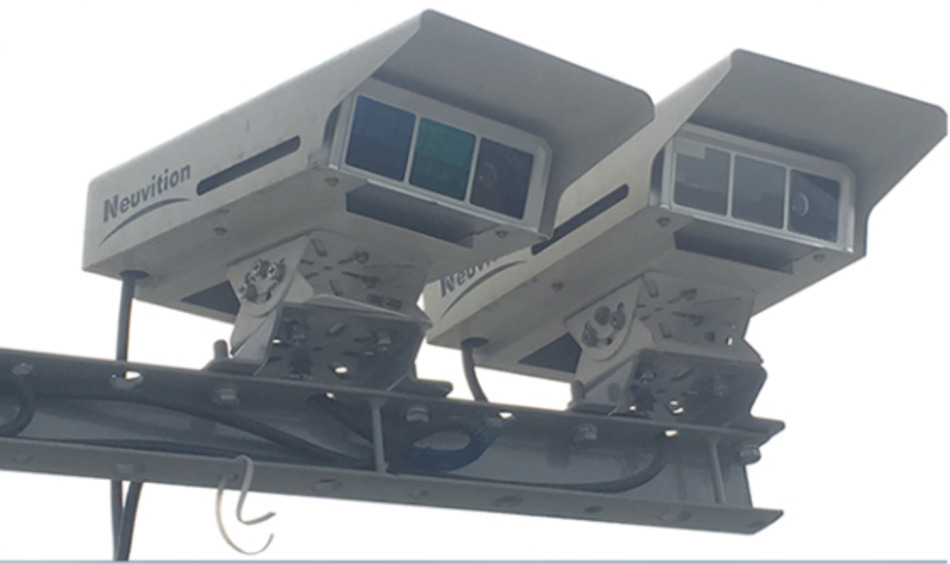 Titan M1
Mount position(height): 5m;
installation angle: -5 deg;
Detection range: 20m-150m;
Position accuracy: <0.5m;
Mount position(height): 5m
installation angle: -3.5 deg
Detection range: 150m-400m
Position accuracy: <0.7m
Interface: 4G LTE;
3. Hardware in LiDAR-based Smart Express Lane System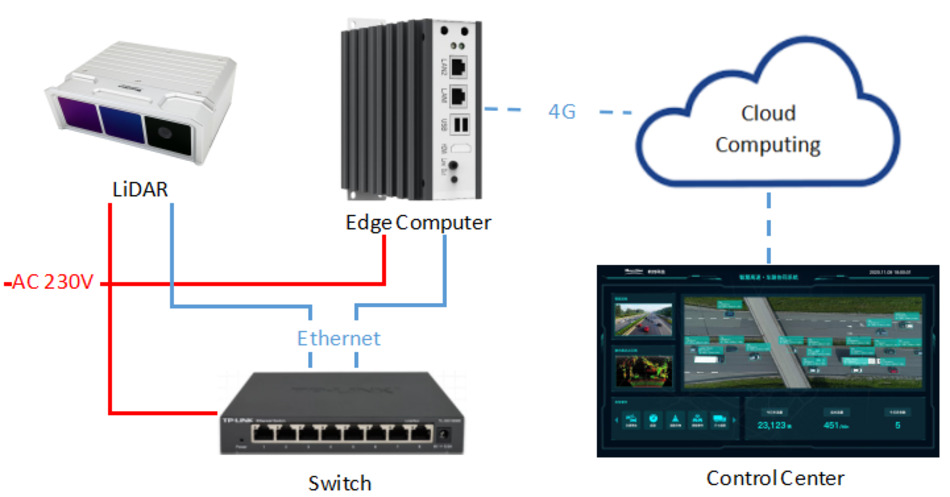 4. Software in LiDAR-based Smart Express Lane System
The following modules are available in this application:
Object recognition fuction: Neuvition's advanced deep learning algorithm can recognize the truck, motorbike, pedestrians,etc, it can output information such as the type, orientation, distance, speed, movement direction and flow ;
Vehicle speed detection;
Event recorder function: Neuvition solid state LiDAR build in a camera, all the abnormal event can record by 3D point cloud and 2D image such as over-speed, over size, etc. All those data and process data are permanently and seamlessly recorded. The data can be written back into the program for analysis .
Road traffic statistics;
Manual filtering and export of the data base in XML or CSV format;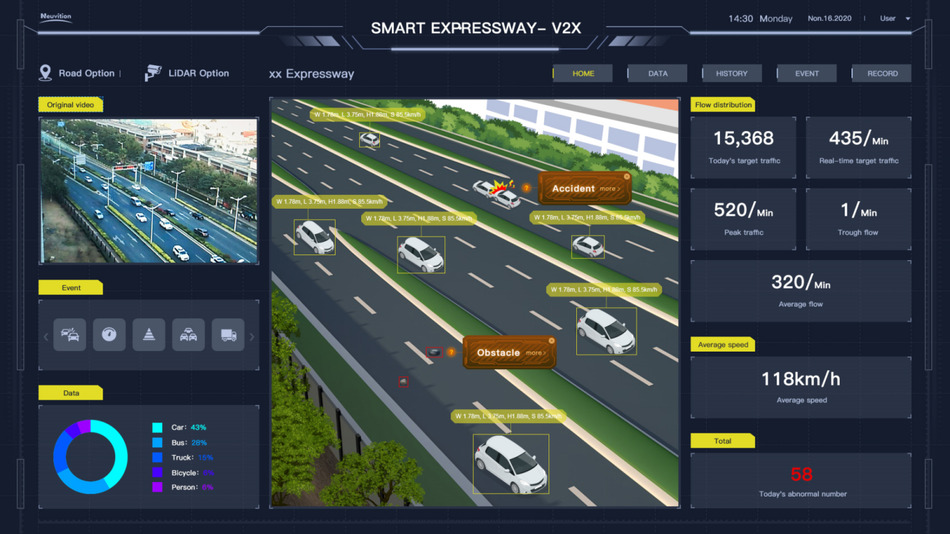 5. Working Process of LiDAR-based Smart Express Lane System
Step 1: The sensor measures the size of the object(with, length, height), distance from the sensor in the field of view;
Step 2: The sensor data is processed in edge computer, then recognize the object through objects size, RGB…(i.e motor, vehicles,non-motor vehicles, and pedestrians, etc ) and assign an ID number to this object;
Step 3: Tracing the vehicle's speed and moving directions;
Step 4: Calculate the queue length, raise a warning or alarm if pedestrian detection, stopped the vehicle in the shoulder, wrong-way driving vehicle, …;
Step 5: Upload the traffic video flows, traffic information, alarm/warning information to sever;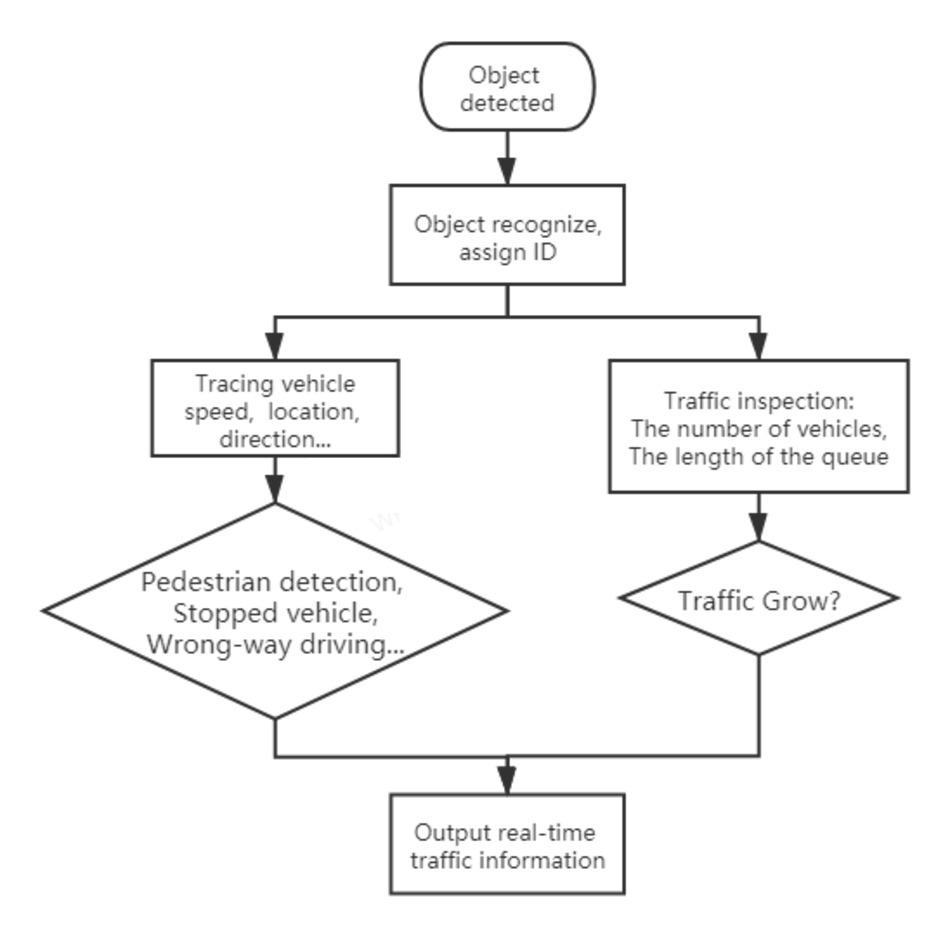 ---